Counselors ' Corner
Stephene Bruffy-Moffatt and Jerry Dean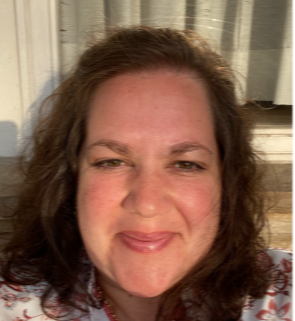 Mrs. Moffatt is a 1995 graduate of Webster County High School. She is married to Kevin Moffatt, also a WCBOE employee. They have two daughters, Jordan and Alivia, both of whom have graduated from WCHS. She earned her Masters in School Counseling from Liberty University and is currently pursuing her Executive School Administration and Supervision, EDD. Her hobbies include hiking, reading and traveling.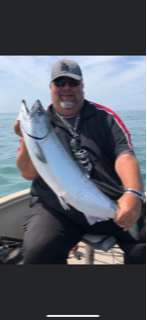 Mr. Dean is an WCHS alumnus, graduating in 1989. He is married to Mrs. Cherylene Dean, who is also a WCBOE employee. Mr. Dean has one daughter, Chelsea who recently graduated from WVU. Mr. Dean has worked with CPS and the DHHR before earning his Masters in Student Support from Marshall University. His hobbies include fishing and camping.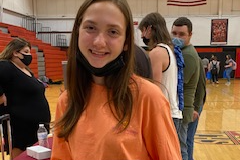 Scholarship Search Platforms
| | |
| --- | --- |
| Fastweb! | Unigo |
| Cappex | StudentScholarshipSearch |
| Scholarships.com | Scholly |
| Salliemae | bigfuture |
| Goodcall | Collegedata |
| Chegg Scholarships | startclass |
| Peterson's | Brokescholar |
| Niche | Careeronestop |
| Scholarship portal | |
2022-2023 Scholarship Requirements
Half of all credits earned must come from a WV school

Student must have a 3.0 GPA in their core classes and overall

ACT -21 composite and 19 in each category

SAT - composite 1080; math 510, and reading 520
WCHS DUAL CREDIT CLASSES 2022-2023
Listed below are the current dual credit classes WCHS offers. Students must meet the requirements by the college in order to take the class and receive credit.
Class

College

Requirements/

Prerequisites

Grade Level

History 207

History 208

POSC 203/Civics

Intro to Fine Arts

Psychology

Sociology

English 205

English 206

Public Speaking

Business 230

Math 108

College Algebra

Biology 121

Environmental Science

English 101

English 102

Medical Terminology

PED 301

Glenville State College

Glenville State

Glenville State

Glenville State

Glenviile State

Glenville State

Glenville State College

Glenville State College

Glenville State College

Glenville State College

Glenville State College

Glenville State College

Glenville State

New River Community Technical

New River Community Technical

Glenville State University

Glenville State University

3.0 GPA

3.0 GPA

3.0 GPA

3.0 GPA

3.0 GPA

3.0 GPA

C or higher in English 101/102 and 3.0 GPA

C or higher in English 205 and 3.0 GPA

3.0 GPA

3.0 GPA

3.0 GPA, ACT Math score of 21 or higher;; or SAT Math score of 530 or higher; or MATH 108 with a grade of "C" or higher

3.0 GPA - must have completed Biology 120

3.0 GPA

3.0 GPA, ACT Reading 17 and ACT English 18 or 250 Accuplacer English and 252 Accuplacer Reading or SAT Reading 480

C or higher in English 101

3.0 GPA - only for students in Health Occupations CTE Program

3.0 GPA- only for students enrolled in the AA Pathway program

Sophomore

Junior year

Senior year

Junior or Senior year

Junior or Senior year

Junior or Senior year

Senior year

Senior year

Junior or Senior year

Junior or Senior year

Junior or Senior year

Junior or Senior year

Junior or Senior year

Junior or Senior year

Junior or Senior Year

Junior or Senior Year

Senior Year

Junior or Senior Year
Test Date

09/10/2022

10/22/2022

12/10/2022

02/11/2023

04/15/2023

06/10/2023

07/15/2023

Registration Date

08/05/2021

9/16/2022

11/04/2022

01/06/2023

03/10/2023

05/05/2023

06/16/2023

Late Registration

(Late Fee)

08/16/2022

9/30/2022

11/11/2022

01/20/2023

03/24/2023

05/19/2023

06/23/2023
| | | | | | | | |
| --- | --- | --- | --- | --- | --- | --- | --- |
| Test Date | 08/27/2022 | 10/01/2022 | 11/05/2022 | 12/3/2022 | 03/11/2023 | 05/06/2023 | 06/03/2023 |
| Registration Deadline | 07/30/22 | 09/03/2022 | 10/08/2022 | 11/05/2022 | 02/11/2023 | 04/08/2023 | 05/06/2023 |
| | | | | | | | |
| | | | | | | | |
Upcoming Events - MARK YOUR CALENDARS
August 16, 2022- OPEN HOUSE @ 6:30 (FOR ALL NEW STUDENTS AND FAMILIES)
August 22, 2022- FRESHMEN ACADEMY @ 6:30 (FOR STUDENTS AND FAMILIES)
August 29, 2022- A SENIOR'S LIFE NIGHT @ 6:30 (FOR STUDENTS AND FAMILIES)
September 21, 2022 -WV Army National Guard lunch visit (3rd lunch)
September 23, 2022- FSA ID WORKSHOP (seniors)
October 19, 2022- College Fair 1:30-3:30 (gymnasium)
OCTOBER 22, 2022- ACT TEST CENTER AT WCHS
October 31-Nov 4- College Exploration and Application Week
*Refreshments will be served*