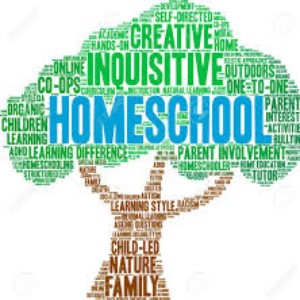 Homeschooling in Webster County

The Webster County Board of Education encourages enrollment in its public schools but recognizes exemptions from compulsory public school attendance including enrollment in parochial, private, other approved schools, or home instruction. If home instruction is chosen, it is the responsibility of the parents to follow all guidelines, procedures, and rules set forth in WV State Code 18-8-1.
E-Form for Notice of Intent (NOI)
or
In West Virginia, there are two options by which you may homeschool. The first option allows you to homeschool by requesting approval from the county board of education. The second option enables you to homeschool by sending a Notice of Intent (NOI) to the superintendent.
This page provides everything you need to begin homeschooling under option (c) (2) of West Virginia Code 18-8-1.
PERSON PROVIDING INSTRUCTION

The person providing instruction must have a high school diploma, its equivalency, or a post-secondary degree from a regionally accredited school.
SUBMIT NOTICE OF INTENT
When a child begins homeschooling, the parent or legal guardian must submit a one-time Notice of Intent to the Director of Attendance or Superintendent, preferably before the school year begins. The Notice of Intent (NOI) must include:
Name of student, Address, and Age

Assurance that the child will receive instruction in Reading/Language Arts, Math, Science, and Social Studies

Assurance that the child will be assessed annually

The person providing the home instruction must submit a copy of his or her Diploma to Tammy Holcomb at tholcomb@k12.wv.us.

The notice of intent will be effective on the date the notice is postmarked or the date it is submitted in person.

The Notice of Intent will remain in effect until the Director of Attendance or Superintendent is notified that the family is no longer homeschooling or that the family is moving to another county or state.
ASSESSMENT
An assessment is required annually and must be retained by the parent for at least three years. Your child's assessment results must be submitted to the County for 3rd, 5th, 8th, and 11th grades. The assessment should be submitted to the Director of Attendance or Superintendent by June 30th.
NOTE ON TEXTBOOKS: Currently, the county mainly purchases classroom sets of textbooks. However, at times we do have older textbooks available once we get new ones and when others are returned. Therefore, when available and on a first come first serve basis, textbooks may be loaned for home instruction. All textbooks must be returned by June 30th. Contact the Director of Curriculum, Dr. Pyle, to request textbooks.
Athletics and Extra-Curricular Activities
Christian Home Educators of WV
Home School Legal Defense Association
NOTE: Webster County Schools does not endorse any of the links or organizations listed above. All of the information provided is intended for research purposes only and is not given as legal advice. One of the most important steps you can do to prepare for homeschooling your child is to become familiar with West Virginia laws about homeschooling.
By Tammy Holcomb